Are you looking for ways to transform your Thanksgiving Party this year?  From decorations to fun and games,  I'll give you some tips and tricks on how you can throw a fab and modern Thanksgiving Party that your guest will surely approve of (without giving up the tradition, of course).
Send invites.
Although it has already been an annual tradition, your family and friends will surely find it more exciting to receive a Thanksgiving Party invite from you this year.  If you are on Facebook, you can actually create a private event on your profile and add your guest for them to see all the party details.  If you are hosting a potluck party, this can be an easy way to make arrangements.
Keep it simple.
If you've been decorating with the traditional bold fall colors in the past years, how about make it light, fresh and simple this year?  Make your table setting modern, minimal and fresh with a homey feel.  You don't have to buy new set of flatware and dishes.  Just work around with what you already have and add some key elements.  Try to stay away with busy patterns and too much colors.  Go for lighter combinations like gold and white or silver, orange and white.  Use natural elements to keep things fresh like incorporating pinecones, pumpkins of different sizes, gourds, leaves or festive fruits.
Make it personal.
If you are hosting an intimate party for just a few family members and friends, it's nice to personalize a few elements on your table.  Make hand written place cards or have customized place mats or napkins with your guests' names or a few words on it to make it more special.
Serve healthier food options.
Of course, this doesn't mean that you won't be serving turkey or pumpkin pies this year.  But aside from those Thanksgiving table staples, why  not add some non-traditional recipes and have healthier and lighter food options.
Have a photo booth.
To please your younger guests a.k.a the selfie generation, why not surprise them with a makeshift Photo booth spot where they can take fun group and solo photos?  Well, you don't actually have to do anything.  All you need is a plain wall with good lighting and some fun props that you can order online.  On Amazon, you can find a bunch of Thanksgiving Photobooth Props Kit like this one that says "I'm Thankful for."   This is a fun activity for the whole family where each one can share what they are thankful for this year.
Thoughtful favors.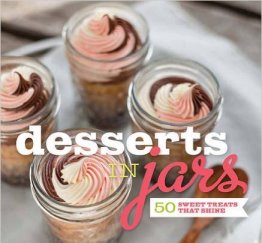 It doesn't have to be fancy and you're not even compelled to this, but if you like, you can send your guests home with simple favors.  Mini pies, cakes or other types of desserts in a jar are nice and delicious favor ideas that they will surely enjoy when they get home.