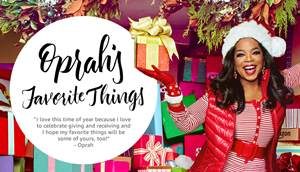 Well it's that time of the year when the 62-year-old media mogul, Oprah Winfrey, releases her annual list of favorite things.  The list includes 101 curated items from edibles to gizmos, culinary tools to skincare essentials – all perfect the gift-giving (and personal shopping) season.  If you want some holiday gift ideas or just want to look for something new to buy for yourself, keep on reading and I'll round up my top picks from Oprah's Favorite Things.
Edibles
Who could resist food as gifts?  If you are in doubt of what to give to a friend or family member who already has everything, go for something edible like these sweet treats.
Farmshop Holiday Cookie Collection
A set of 3 tins with 8 cookies each and a different flavor per tin – Chocolate Chip, Triple Chocolate Chunk and White Chocolate Citrus Cranberry.
Stick With Me Sweets 24 Piece Storybook
This one is a cute gift for foodies and book lovers.  At first you'll think that it's just a book but when you open it, you'll be surprised to see 24 hand-shelled bonbons locally made in NYC.  Such a delicious read!
But if you think that the person doesn't have a sweet tooth, I'm sure he or she will love these two…
Josephine's Feast 6 Piece NO SALT Spice Rub Collection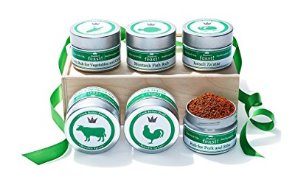 A collection of 6 spice rubs of different flavors for poultry, beef, fish, pork, veggies and bread dips.
Detroit Friends Potato Chip Crate
Imagine receiving a crate of potato chips?  This includes 8 pack of chips with 4 four flavors – Onion & Celery, Sea Salt, Lemon Pepper and Barbecue.
Gizmos
Tech tools and accessories are perfect for big gifts and stocking stuffers.
Canary All-in-One Home Security Device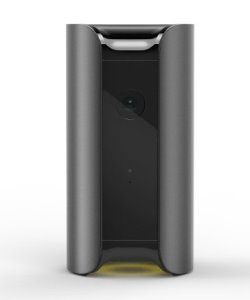 Are you willing to splurge?  This Amazon #1 Best Seller isn't just your ordinary Home Security Device.  Not only can you stream real-time of video of your home and have instant access to local authorities with the 90+ dB siren, you can also use this to monitor air quality, temperature and humidity that is very helpful to your health.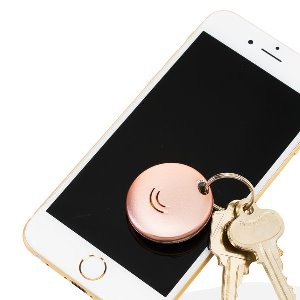 This tiny Bluetooth device can help you find your phone, keys and even take a selfie.  This is a perfect buy for yourself and a stocking stuffer too, especially for the forgetful Lucy in your life.
Kitchen
For your loved ones who love to cook, I'm sure they'll love the #1 New Release All-Day Grill with Waffle Plates and the #1 Best Seller Pasta Pot.
DeLonghi America All-Day Grill, Griddle and Waffle Maker
Bath & Beauty
Give the gift of pampering and relaxation with this skin-nourishing assortment…
The Cottage Greenhouse Gift Set – Carrot & Neroli
The gift set includes a sea salt scrub, foaming bubble bath, shea butter hand cream and 2 premium cotton hand towels.  All products are paraben-free and loaded with Vitamins A, B, D and E.
It's never too early to start your holiday shopping so I highly suggest to start now!