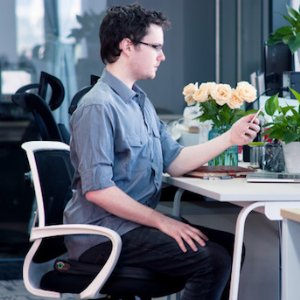 For the past few years, we've seen a lot of innovative gadgets popping here and there and one of the most popular and rapidly-rising trends is Health & Fitness.  As more individuals aim for a healthier lifestyle, more and more health buffs are willing to embrace technology in order to achieve that.
If you need a little help to improve your overall health, here are 5 easy to use gadgets to get you started.
1. Smart Water Bottle
Hydration is one of the keys to stay healthy.  But in between errands and daily tasks, consuming 8 glasses of water everyday can be difficult to remember and keep up with.  But thanks to the invention of smart water bottles, you can now receive alerts when it's time to drink up.  This smart cup from Pyrus uses an intelligent sensing technology which has an alarm to remind you to drink water 8 x a day.
2. Portable Pain Relief Device
For those who suffer from chronic pain, you all know the remedy that hot and cold therapy gives.  But it's not 24/7 that you have access to an ice pack and heating pad.  In this case, the new TENDLITE will be your best friend.  The device uses a LED Therapeutic Red Light to provide easy, fast and safe remedy.  It's FDA cleared and can alleviate pain caused by arthritis, bursitis, tendonitis, shoulder problems, tennis elbow, plantar fasciitis and many more.
3. Portable Air Purifier
An air purifier is a wise investment for your health as it can eliminate allergy symptoms other respiratory problems.  When you're at the office or a closed space with other people, a purifier can help prevent colds and other airborne diseases.  There's a variety of purifiers that you can buy for your home but having a portable one like the Iconic Air Purifier that you can easily carry around is very useful.  It's small, compact and rechargeable.
4. Reliefband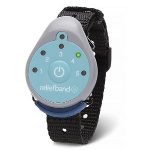 Say goodbye to motion sickness with this wearable device.  The Reliefband is a device that uses "neuromodulation" to stimulate the nervous system with electrical impulses that can stop nausea and vomiting from motion or morning sickness.  It's FDA cleared and safe for pregnant women.
5. Posture Tracker
Wearable posture trackers/trainers aren't new but this Darma Pro Comfort Foam Seat Cushion Posture Coach and Activity Tracker is the world's first smart cushion that monitors posture, sitting habits and stress level.  Good posture is very important as it can promote the organs to function well, improve breathing and prevent aches and pains.  The Darma Pro not only tracks your posture and activities but coaches you to sit properly and maintain a good posture even when you are focused on your desk.  It also gives an alert to remind you to take breaks every 15-90 minutes.