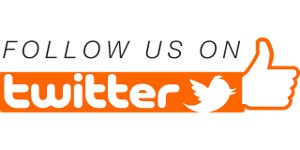 In the previous article, we covered why you might want to use the popular "microblogging" site Twitter.
In this article, we will discuss one of the primary features of Twitter, the ability to "follow" other "Tweeters."
Following someone on twitter means that you are subscribing to their account, and you are interested in what they have to say. The tweets of people you are following will appear on your feed when you open your home page.
Following a user doesn't automatically make your tweets visible on their feed. They won't see what you are tweeting unless they follow you. You will find that the vast majority of people that you follow will automatically follow you back.
Some accounts are private. Before you can follow a private account, the account owner has to approve your request to follow. It might seem that there would not be much use to having a private account, but one use would be to limit your tweets to just a family or friends group.
You can set up as many accounts as you wish on Twitter. So, you might have one that you share only with friends and family, and another to keep track of popular public accounts (see a sample list below).
Once you successfully follow an account, the user can now send you Direct Messages but that doesn't mean you can send them one too.
You are only able to send DM's (Direct Messages) to your followers.
Followers are users that are subscribed to your tweets.  All your tweets will appear on their feed.  The difference between Twitter and other social media platforms such as Facebook is that you cannot filter your audience.  Once you send out a tweet, everyone in your Followers list will be able to read it. But you can protect your tweets by setting your account in private so you can filter your followers.
Once you Follow a certain account, you have the option to unfollow them if you no longer want to receive their tweets. Just go to the user's profile and click on the blue Following button on the right side.  Once you hover your mouse over the button, it will automatically change into a red Unfollow button.
On the other hand, you can't easily remove followers on twitter.  You can only stop someone from following your tweets by blocking the user.  Click on the Gear icon beside the Follow button and click Block.
Here are some of the most followed users on Twitter that baby boomers may find interesting (the "top 10" according to www.twittercounter.com):
1. Barack Obama @BarackObama
2. Ellen DeGeneres @TheEllenShow
3. CNN Breaking News @cnnbrk
4. Oprah Winfrey @Oprah
5. Bill Gates @BillGates
6. ESPN @espn
7. The New York Times @nytimes
8. BBC Breaking News @BBCBreaking
9. Paulo Coelho @paulocoelho
10. Papa Francisco @Pontifex_es
If you put the "@" before the username as shown in the above list when you mention it in a tweet, that person gets a notice that you have mentioned him/her. That person can, in turn, respond with your @username, and it's a bit like having a conversation that the whole world can see.
This list changes from time to time, and your interests might not match somebody else's recommendations. You will also get suggestions directly from Twitter of people to follow, which you may choose to ignore if you wish.
Some observations on Following and Being Followed:
If you are following people who have huge numbers of followers (in the Twitter world, these are known as "whales"), bear in mind that the person whose name in on the account probably doesn't actually do any of the postings, and probably doesn't read any of the responses, but probably hires somebody (or a company) to handle that for them. It is also unlikely that a "whale" is going to follow you back.
If you follow a very large number of people, Twitter can seem a bit like being trapped on an elevator full of non-stop chatterers. The number of people you choose to follow will depend on why you want to be on Twitter in the first place. If it's primarily to chat with friends, family, or members of a particular affinity group, you will probably want to follow only those folks you actually know.