The future of smart home technology continues to grow leaps and bounds.  In fact, it's predicted to reach up to $54.45 billion in value by 2022.
While the number of smart home device owners has already doubled since 2016, there are still quite many who remain unconvinced by its innovative capabilities.
Well, yeah… a smart home device isn't really a necessity, but it can actually solve a number of annoying problems you face at home without even realizing it.
Here are a few examples:
1. No more shouting inside the house.
Back in the day, intercoms were a thing.  Installing one for each room in the house was the solution to prevent yelling inside the house when it's time for diner.  However, it eventually became out of date because it's quite a hassle to install.  And so, people were once again, back to shouting and yelling, which is really annoying.
Now, thanks to smart home devices such as Amazon Echo, communication inside the house (and even outside) is so easy.  With your Echo, Dot and other Alexa devices, you can broadcast a one-way message to all other Echos in your home, or record a voice announcement (e.g. "Dinner is ready.") from your Alexa app and send it out to your Alexa devices.
2. Avoid the hassle of manually turning each light on and off.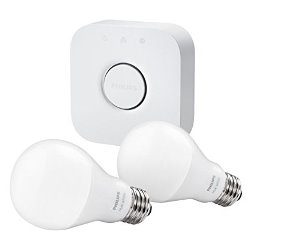 …or forgetting to turn them off before you head out or to your bed. It's really annoying when you're already snuggled in bed and you remember that the lights outside are still on… or worse, you get home from work and you see that one or more lights were not turned off.  You won't ever have to worry about that again if you use a smart home system that can control your light bulbs from any internet device, anytime and anywhere.
3. Never worry about unlocked doors anymore.
Same goes for your door locks and garage doors.  Leaving your doors unlocked isn't just annoying, but it's dangerous too.  With a smart lock and smart garage system, you can easily receive alerts when the doors are open and control it remotely from your device.
4. Cut back on energy vampires.
Smart home devices have been widely used for convenience, but these gadgets are also very helpful if you want to save energy.  In case you don't know, most of your electrical devices still draw small amounts of power even when they're already turned off.  Statistics show that "Vampire Load" costs the average home an extra $200 per year!
To prevent paying for "Vampire Power," make sure to unplug all devices when you are not using them.  But that sounds like a tedious and time-consuming job – especially when you're already too sleepy in the evening or in a hurry to leave for work. The solution?  Get yourself a Power Strip that allows you to easily switch off all your devices like this ON Smart Solution Household Power Strip or better yet, a smart plug that allows you to control your plugs remotely.
5. Easier maintenance of shopping lists.
If you're a frequent Amazon shopper, you know how a traditional online shopping experience can be.  But with the birth of smart home devices, you can now do all your shopping without lifting a finger.  One of the many skills that Amazon's famous digital assistant Alexa has is that she is able to do the shopping for you.
No need to pull up the Amazon website from your phone or laptop, find the best deals and add items to your card one by one.  With your Alexa app or any Echo device, you can simply ask Alexa about the latest deals, tell her to add stuff to your cart, create shopping lists, add items to your list, reorder your favorites, and even track your packages – all with just your voice, whenever and wherever you are.
See, smart home technology will definitely simplify your life, so why not jump on this trend now and start investing on some of the devices mentioned above.