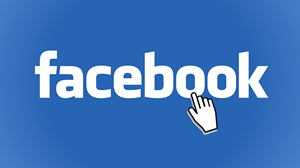 Whether it's for business or personal use, Facebook Event  is a great tool to spread the word about an upcoming event. Since almost everyone is on Facebook, you get to reach more people in a short period of time.
It also features an "RSVP" list where your invited guests can easily respond by "attending and not attending, so you don't need to wait for a long time to get a response to finalize your guest list.  Facebook will automatically remind your attendees through notifications when your event is approaching so you don't have to worry about that anymore. 
Another good thing about using Facebook for your events is that you and your attendees can communicate easily and without any hassle. For example, coordinating with each other for potluck, carpool, etc. or when there are revisions on the said event.
But the best part? You can easily do it from your smartphone.
That being said, here's how you can create and manage your first ever Facebook Event from your Facebook app:
How to Create an Event:
Tap MORE.
Go to EVENTS.
Tap CREATE on the upper right corner of the page.
At the top of the page, choose whether you want to set it on PRIVATE (visible only to people that are invited) or PUBLIC (visible to anyone on or off Facebook ) mode.
Fill in all the important details:
Image
Event Title
Time
Location
More Info
Once everything's set, just tap on CREATE.
To invite people to your Event, just tap INVITE and search or select the names of the friends you want to invite then tap DONE.
To make sure that your attendees won't get lost on their way to your event, you can add directions or a map of your event's location.   Just go to your event, tap LOCATION and add a new place or address then SAVE.
See, Facebook's Event is so easy to use and it sure does come handy.