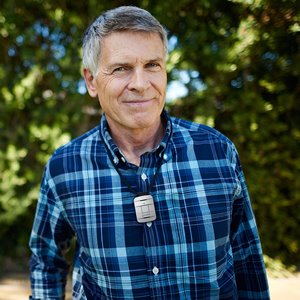 As you age, the risks of falls and other emergencies increase, that's why it's recommended to invest in a medical alert system.  Thanks to modern technology, emergency help for seniors who are away from home or living independently is now available at the touch of a button.
Knowing that immediate help is accessible 24/7 with a single press of a button gives aging adults and their family peace of mind.  If you or a loved one wants to live safely, securely and independently, here are some of the best compact and easy to carry around medical alert devices that are worth investing in.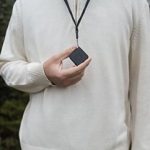 Rated 5 out of 5 stars on Amazon, this device gives users 24/7 access to US-based Prime Medical Alert dispatchers who can track your location and send immediate help.  This can be worn as a necklace, belt clip or looped onto your keychain.  Since it's waterproof, the device works well in the shower/bath.
Lively Mobile by GreatCall ($38) 
Unlike other medical alert devices, this lightweight, easy-to-carry unit is not tied to any home base unit, which means that it can be used straight out of the box.  In case of any emergency, a single press of a button will alert a highly-trained, IAED-certified 5Star Agent that will track your location, evaluate the situation, get the help that you need and notify loved ones.  It also has a 2-way speaker and microphone so the agent can stay with you until the situation is resolved.  You can take it with you in the shower, out in the garden or take it with you at the beach/pool since it's waterproof (can be immersed in 3.3ft of water for up to 30 minutes).
Philips Lifeline Medical Alert Help Button ($89)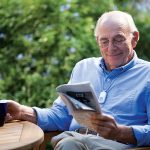 Aside from 24/7 fast access to help, the Philips Lifeline Help Button is equipped with an Auto Alert feature that sends immediate help from neighbor, loved one or emergency services when fall is detected even without the press of a button.  It's waterproof, with discreet button and can be worn comfortably around the neck.
Call for help with a single press of a button and connect to a highly dedicated, specially trained emergency operator who will get the help you need immediately.  The unit is equipped with a 2-way speaker and microphone to allow clear communication between the customer and emergency operator.