The modern times have really made everything smarter and our lives much easier.
One of the top trends in smart technology is the auto industry where the Internet of Things continues to grow in modern car systems.  But you don't need to buy a smart car to enjoy the perks of modern technology.
Here are 5 innovative gadgets that will make your cars smarter and improve your driving experience.
1. Navdy Augmented Reality GPS Navigation System with Heads Up Display
Unlike other GPS navigation systems, Navdy projects display on your windshield which means that you can stay connected while keeping your eyes on the road.  Navdy also lets you accept, dismiss or return calls using natural hand gestures.  There's no need to look down and fumble with your phone to answer an important call – you can just effortlessly interact with simple swipes.  Another cool thing with this device is that it detects low fuel and automatically finds the nearest gas station for you.  Same with traffic – it will reroute if it detects congestion ahead.
2. Automatic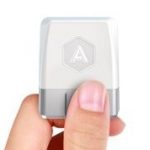 One important step to ensure safety while driving is to clear your car from any issue before you hit the road.  Automatic is a Bluetooth enabled device that can diagnose engine problems, provide real-time feedback while driving, help you remember where you parked and offer free emergency crash response.
3. Zstylus Stinger Escape Tool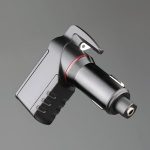 The Zstylus isn't just an ordinary USB car port to charge your smartphone or other devices.  This is actually built as an escape tool that can save your life in case of accidents.  It has a razor sharp blade to cut through your seat belt and a spring loaded glass breaker to give you the best chance for escaping your vehicle.  Also, it's easy to reach too during critical situations unlike other emergency tools that are stored in a side pocket, trunk or locked in a glove box.
4. Front and Rear Camera System
An in-car camera system is not just a fancy addition to your vehicle but something that will ensure safety while you are driving, help you park easily and also record front and rear view in case of accidents or traffic disputes.
5. Car Air Purifiers
Keep your health in check while you're on the road with the help of Air Purifiers that filters air and eliminates harmful gases, smoke, bacteria, odors, dust, pollen, pet hair, and other particles from the vehicle.