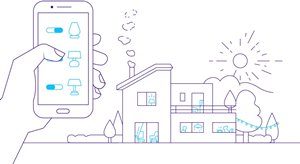 Smartphones, smart cars, smart TVs… smart toothbrush, smart umbrella and smart belt?  Okay the last three products may sound weird but they actually exist!  But yeah, it seems like the Internet of Things have taken the world by storm.  Consumers are rapidly embracing the smart technology and are constantly seeking new innovations.
Although some smart devices are actually a waste of money, there are things that will actually benefit us.  One of those is the smart home technology.
According to a survey conducted by the Internet of Things Consortium, nearly two thirds of respondents said that they are "moderately or extremely interested" in adopting new smart home solutions and a significant 44% said that they are interested in smart devices that will improve efficiency and deliver cost savings.  True enough, there's already a widespread of smart home devices that promises these two important things.
If you're interested in making your home smarter, keep on reading.
First on the list is of course, the very popular voice-enabled speaker that is powered by Alexa.  Alexa currently has over 3,000 skills including smart home control.  She can also answer your questions, read audiobooks for you, play your favorite songs, report weather and news, provide sports scores and schedules, order you pizza, pull-up your bank account, book you an Uber and so much more.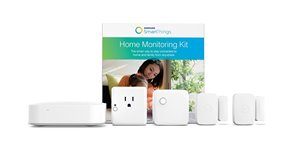 This kit has everything you need to start your smart home.  It includes sensors, an outlet to connect compatible devices and a hub to act as a middleman.  With SmartThings, you can control, automate and monitor your appliances, lights, speakers, locks, cameras, thermostats and more through your smartphone or Alexa voice command.  You can teach your connected devices what to do at different times of the day which can definitely save energy costs.  The kit only comes with one outlet but you can purchase one separately for each device you want to connect.
3. Logitech Harmony Hub
Here's another way to control up to 8 home entertainment devices and unlimited home automation devices.  You can use your smartphone or the Logitech Harmony remote that works with over 270, 000 devices including game consoles, TV, satellite or cable box, Blu-ray player, Apple TV, Roku, Philips hue lights and more.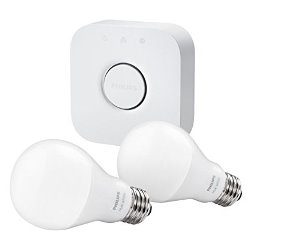 Switch to smart light bulbs that you can control not just with your smartphone but with voice command as well.  Yes, Philips Smart Led light bulbs are integrated with Alexa so there's no need to touch a switch or open the app.  Just say, "Alexa, turn on all the lights."  If you don't own an Alexa-enabled device, these smart light bulbs also work with Apple's Siri.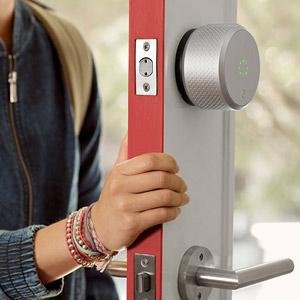 Always know who's at the front door, who comes and goes, lock and unlock as well as check your lock's real-time status, anytime and from anywhere, using your smartphone.  You can even speak with visitors using the free August app.